September 21-24, 2023 at "Camp Ladore Conference Center in Waymart, PA.
The True Pursuit Weekend / Wild at Heart Basic is a four-day modern treasure hunt (think Indiana Jones or National Treasure). What we will be looking for is the heart of man, when he is not faking it, and the true heart of God. To rescue and restore what has been lost, stolen, or surrendered. It is a journey that you will want to take.

A man needs a deeper understanding of the masculine heart that God put in him from the beginning. What if those deep desires in our hearts are telling us the truth, revealing to us the lives we were meant to live? Most men spend a good portion of their lives wondering if they are enough; do I have enough money, enough education, enough strength, enough experience, enough Bible knowledge, etc? A man must know he is powerful; he must know he has what it takes, that he is enough. The way we handle our hearts is everything.

The Wild at Heart Basic is not a retreat about the "seven things a man should do to be a better man." It is a four-day quest into the recovery of a man's masculine soul, the release of a man's heart—his passions and his true nature—all given to him by God. Through video sessions led by John Eldredge and his team, personal stories from the True Pursuit team, film clips, times of reflection and journaling, and adventure activities each man that attends will be invited to reconnect with God in a fresh and powerful way. The Wild at Heart message is a unique, powerful, no-BS message that has been helping men recover their hearts for over two decades.
Listen to what men that have attended a weekend have to say about their experiences…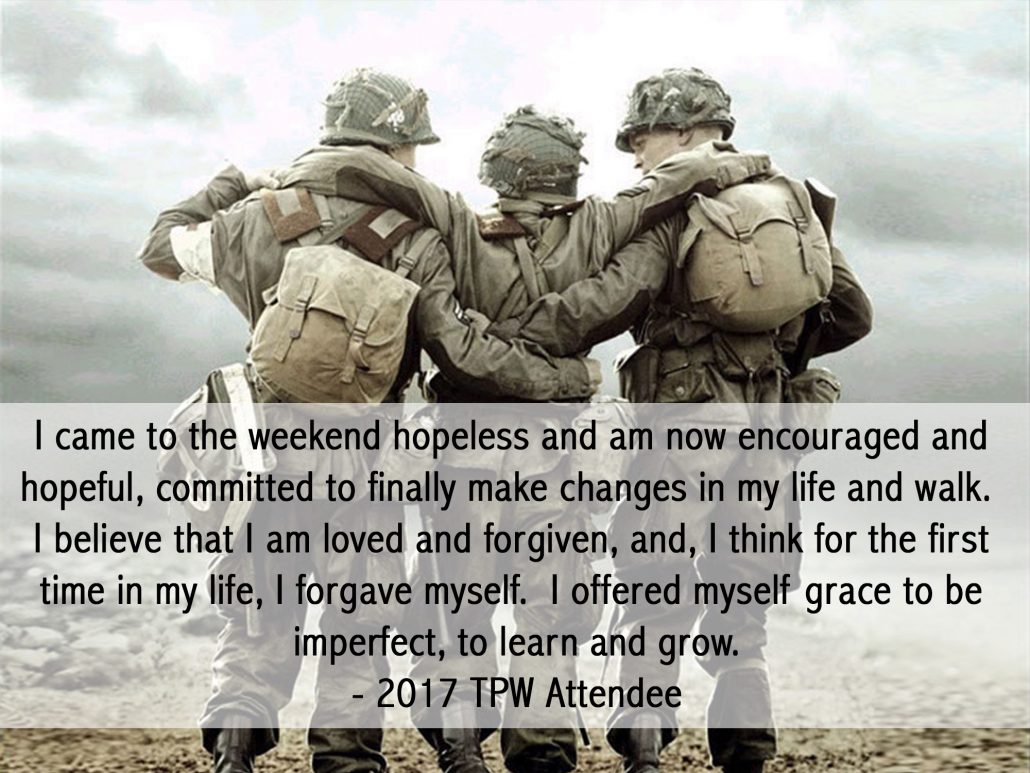 Who Should Come?
The True Pursuit Weekend / Wild at Heart Basic is open to all men 18 and older. The weekend is tailored for men who have a longing to slow down and unplug from the hurriedness of their everyday life and hear from God in new and refreshing ways. This is not a "father/son" weekend. Although men have attended with their sons in the past, we recommend that both read Wild at Heart and discuss it before attending.
Bring A Friend
We strongly suggest that you think of a few other men that you think may benefit from this weekend and invite them. We believe it is essential to have a group of men in your local area who are committed to living in an authentic community together. This weekend is a great place to start or take what you already have to the next level. *We are implementing an incentive in which if you bring five first-time, fully paid, attendees, your registration will be $155. (They must mention you in the notes section of registration)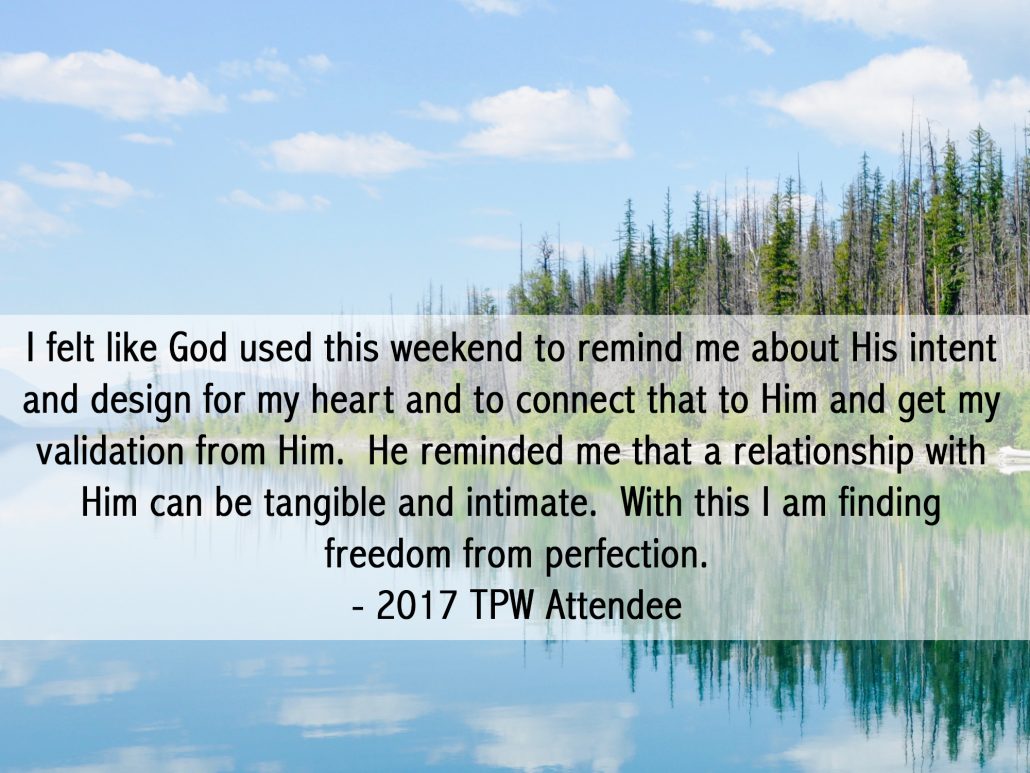 What Should I Bring?
True Pursuit provides earplugs, (you're welcome) and a journal. You will be responsible to bring your own bedding and towels. Beyond that, we recommend that you bring whatever helps you to personally connect with God, such as a Bible and your own personal journal. Fall in Pennsylvania can be unpredictable, look at the forecast for the weekend and bring whatever you will be comfortable wearing.
Location for Pennsylvania Weekend
Camp Ladore Conference Center,
398 South St, Waymart, PA 18472.
• Registration starts at 4:00 pm on September 21st, followed by dinner at 6:00 pm.
• The weekend concludes at noon on September 2tth.
Activities
Disc-golf • Indoor gym • Skeet Shooting • Axe-throwing • Fishing (Pennsylvania fishing license required) • Canoes and rowboats ($10 fee per day) • Exploring their 1200+ acres • or just relaxing with a good book or having a conversation with a friend.
Cost
The cost for the weekend is $340. Space will be limited, so register early.
Registration includes all meals and activities for the weekend.
• Scholarships are available for those who need help financially.
Contact
If you have any questions or concerns contact Pete Emhoff at pete@truepursuit.org, Jeff Emhoff at jeff.emhoff@gmail.com, or Lyle Regan at froghill2@gmail.com.